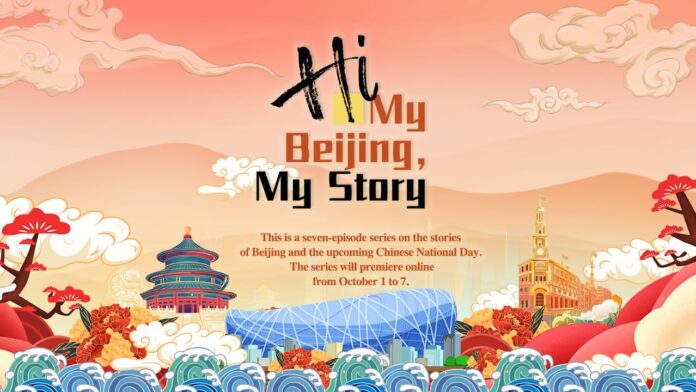 Organizer: I Love Beijing Project Committee
Submission Formats: Paintings, Short Stories
Who: Calling all talented teenagers worldwide, aged 6 to 18!
Submission Deadline: July 30, 2023
How to Submit:
1. Paintings:
– Mail your captivating artwork, with the subject "I Love Beijing," to:
Mr. Gao
Beijing Publishing Group Theme Branch
No. 6 North Third Ring Middle Road, Xicheng District
Beijing, China
Phone: +86 15608876066
2. Short Stories (300-1,000 words):
– Wow us with your creativity! Attach your Word document and email it to ilovebeijing@bphg.com.cn using the subject line "I Love Beijing."
Submission Guidelines:
1. All submissions must be unpublished and original, showcasing your unique talent.
2. There are no limitations on the themes of the paintings and stories.
3. Painting paper size: 8K.
4. Don't forget to add your name, date of birth, school, and address to the end of your work.
Submission Fees: Free.
Context:
Uncover the vibrant spirit of Beijing! Steeped in rich cultural heritage, this ever-evolving city awaits the fresh perspectives of young minds like yours. Join us in this remarkable opportunity to share your personal connection with Beijing through the power of art and storytelling. We believe that your youthful vision will unveil a whole new side of Beijing — brimming with beauty, vitality, hope, and boundless creativity.
Additional Information:
1. A panel of experts will carefully evaluate the submissions. Selected works will be featured in the official publication of the "I Love Beijing" book. Each talented author will receive a complimentary copy of the book, along with a well-deserved certificate of recognition, without additional payment.
2. The organizer retains all submitted works, with the rights to publicly promote and exhibit them on influential online platforms such as "October Youth Literature" and "Essential Reading for Parents" by Beijing Publishing Group. Exciting offline events like book releases and art exhibitions will also provide a platform to showcase your creativity.
3. Publisher: Beijing Publishing House, Beijing Publishing Group
4. All rights reserved by the organizer.
Unleash your artistic prowess and immerse us in the magic of Beijing! Submit your original creations today and become a part of the remarkable "My Stories of Beijing" initiative. Let your voice be heard!