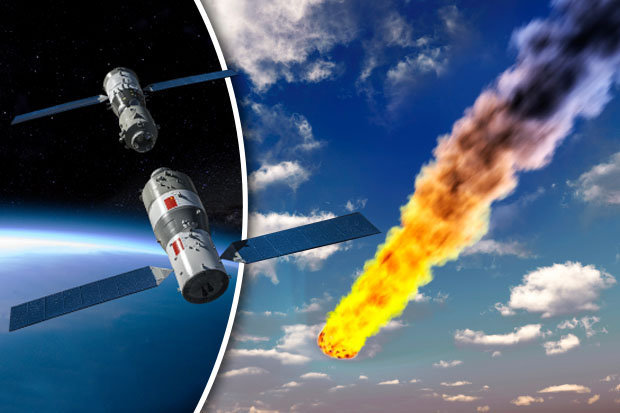 The descent of China's first space lab Tiangong-1 will not cause damage to the ground, a Chinese scientist assured the public concerns in a recent interview.
The space lab is expected to fall into the Earth's atmosphere in the first half of 2018 after it stopped sending data back to Earth in March 2016, officially ending its mission, according to Zhu Congpeng, a top engineer at the China Aerospace Science and Technology Corporation.
Zhu's statement came as an article to bid farewell and pay tribute to the space lab arosedrew the aerospace fans' attention to the veteran.
Tiangong-1 was considered as a mark of China's entry to the second phase of three-step strategy for manned space program when it was sent to orbit on Sept. 29, 2011.
In other words, the launch of the Tiangong-1 signified China's ability to establish space lab and realize short-term unattended operation of the space station.
In the three years after its launch, the orbiting space lab docked with Shenzhou-8, Shenzhou-9 and Shenzhou-10 spacecraft, verifying key technologies such as automated and manually controlled rendezvous and docking. It marked China as the world's third country to complete space rendezvous and docking procedures.
Many international aerospace organizations have predicted the time of the lab's fall. European Space Agency estimated that the station will likely come down sometime between Mar. 29 and Apr. 9.
According to the latest information issued by China's manned space engineering office, since Feb. 25 to Mar. 4, 2018, Tiangong-1 was orbiting in stable condition and good shape at an average height of about 251.5 kilometers (perigee height: 238.6 km; apogee height: 264.4 km; orbital inclination: 42.79 degrees).
China has been monitoring Tiangong-1, Zhu said, adding that the space lab will burn up after entering the atmosphere and the remaining wreckage will fall into a designated area of the sea, without endangering the Earth's surface.
Aerospace expert Pang Zhihao explained that an international tradition to handle retired large spacecrafts operated at near-earth orbits is to let them fall to an abyssal zone in southern Pacific Ocean far away from the continents.
Being called the "graveyard of spacecraft", the water was the falling location for Mir space station and Progress spacecraft of Russia, and the Compton Gamma Ray Observatory of the US, Pang added.
(By Li Yingqi from People's Daily)