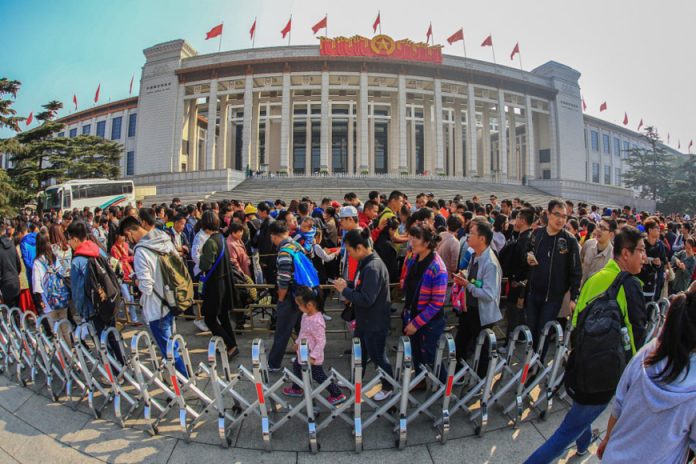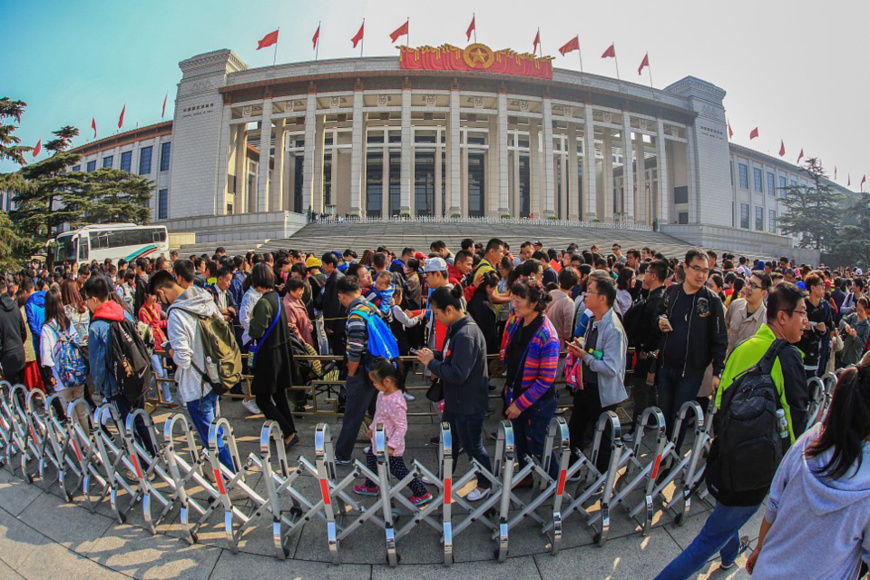 Visitors to National Museum of China (NMC) no longer need to wait in a long queue before enjoying the exhibitions as it has announced to ditch paper tickets starting from late February, in order to save visitors' time.
Visitors can now enter the museum only by showing their valid certificates including identity card or passport. The decision made NMC the second museum in Beijing to cancel paper tickets after the Palace Museum who also did so last October.
As a museum with the largest construction area in the world, the NMC has adopted a free admission system (special exhibitions excluded) since 2012. But physical tickets are still needed before the visits.
Visitors had complained about the long queuing time spent in collecting their paper entrance tickets, security check and depositing bags.
An employee at NMC disclosed that last year, there was once a 2km-long queue waiting outside for the exhibition "A History of the World in 100 Objects", a traveling exhibition curated by the British Museum.
The decision came after a number of spectacular exhibitions were introduced by the museum in recent years to enrich public spiritual life and boost cultural exchanges between China and the world.
For instance, the NMC, together with the Louvre Museum and the British Museum, hosted the exhibitions of "Invention of Louvre" and "A History of the World in 100 Objects".
Another exhibition to commemorate the 100th anniversary of Russia's October Revolution was also presented to the public under joint efforts of the NMC and the State Historical Museum of Russia, attracting lots of domestic and foreign tourists.
The latest data report says that NMC opened for 312 days in 2017 and received about 8.06 million visitors, an average of 26,000 visitors per day. Among them, 770,000 were foreigners, accounting for 9.5 percent of the total.
(By Liu Lingling from People's Daily)