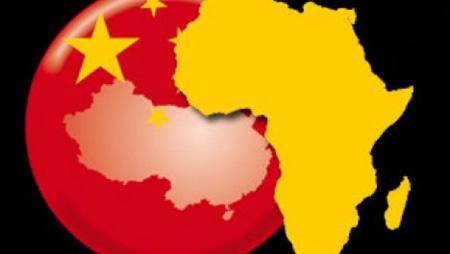 China-Africa relations in prime tim
By Hu Zexin from People's Daily
Mamadou Camara is a retired official with the Dakar provincial government. Three years ago, the Senegalese man in his 60s chose to learn Chinese at the Confucius Institute of the University of Dakar, even though his families didn't understand his decision.
"Unlike the young people who learn Chinese in order to find a job, I learn Chinese out of the interest of learning more about today's China," the man explained.
Adama Gaye, an expert who has been studying China for several decades, said it is very appealing to young Africans how China managed to adhere to its own path of development. The expert said China's self-esteem, pragmatism and foresight made a good first impression on him.
An African student who just finished his studies in China said the country is "continuously developing".
These examples reflect not only the everlasting China-Africa friendship but also the youthful vigor of the bilateral relations.
In the eyes of the African people, China is a country which respects the rights of individual countries in choosing their own development path, firmly safeguards international justice and has been and remains a good friend and partner of African countries.
China is developing and changing rapidly, which can been evidenced by its vitality for social reforms and the capability to lead international cooperation. Young African people are interested in talking about China's Internet innovation and view China as the future of the world based on thorough thinking.
Africa is developing and changing fast as well. The Plan for an Emerging Senegal is guiding the country toward the goal of becoming an emerging market economy by 2035.
Besides, the whole African continent is striving to speed up the steps toward industrialization and modernization, as well as the Agenda 2063 of the African Union. Young people now have rising confidence that Africa will play an important role in the international arena.
China-Africa cooperation is putting on a new look in the era of passing on and developing friendship.
The new look is seen in the fact that African people are changing the way to live their life. The African student said he graduated with the best academic performance of his major in the University of Dakar, but he chose to study in China without hesitation even though he had received an admission letter from the University of London and could very likely be admitted by a French university for higher education.
The new look is also seen in African countries' national policies. Today, African countries regard docking their development with the construction of the Belt and Road as a priority. It has been included their development plan to learn from the Chinese experience of boosting infrastructure construction, establishing industrial parks and attracting foreign investment. Each year, a number of African officials come to China for exchanges and training.
It is believed that the new Africa-China cooperation will create a new momentum and inject new impetus into bilateral relationship, and keep it forever young.